COVID-19
Resources & Updates
Coronavirus Updates
**All physical gatherings are cancelled until we are able to meet again when the virus subsides.
Please tune into our LIVE stream on Sunday Mornings at 10am and on Sunday Evenings at 5pm!
COVID-19 Task Force
Freedom Church has assembled a team of people who are going to be activated to help those in need during this crisis. If you would like to be a part of this team, please contact the church.
Food Drop Off this Week
Please drop off the following items at Freedom Church, 5676 Beattie Ave this Wednesday between 11am and 1pm, and 7pm and 8pm.
Spaghetti / Pasta
Pasta Sauce
Canned Vegetables
Canned Fruit
Canned Tuna
Oatmeal Packets
Rice Mixes
Canned Soup
Ramen Noodles
Face Masks
If you are able to sew and make face masks, please contact the church. We will be accepting masks to donate to local health care and nursing facilities in need. There is a certain design, as required by the CDC to be compliant and safe, so please contact us before making the masks so we can provide you with these guidelines. Thank you!
Unite714
Pastors, leaders, churches, and individuals from around the globe are joining together — with one heart, one voice, and one prayer — to see the COVID-19 halted, lives healed, hardships mitigated, people come to Christ, and an outpouring of God's Spirit.
Let's unite together across denominational, network, national, and ethnic lines.
Let's gather with one heartbeat — to unite and focus our eyes on God, seek His help and healing, and believe for an awakening in every nation.
God promises in 2 Chronicles 7:14, that when we humble ourselves, unite in prayer and seek His face, He will hear us, He will speak, He will forgive, and He will heal our lands.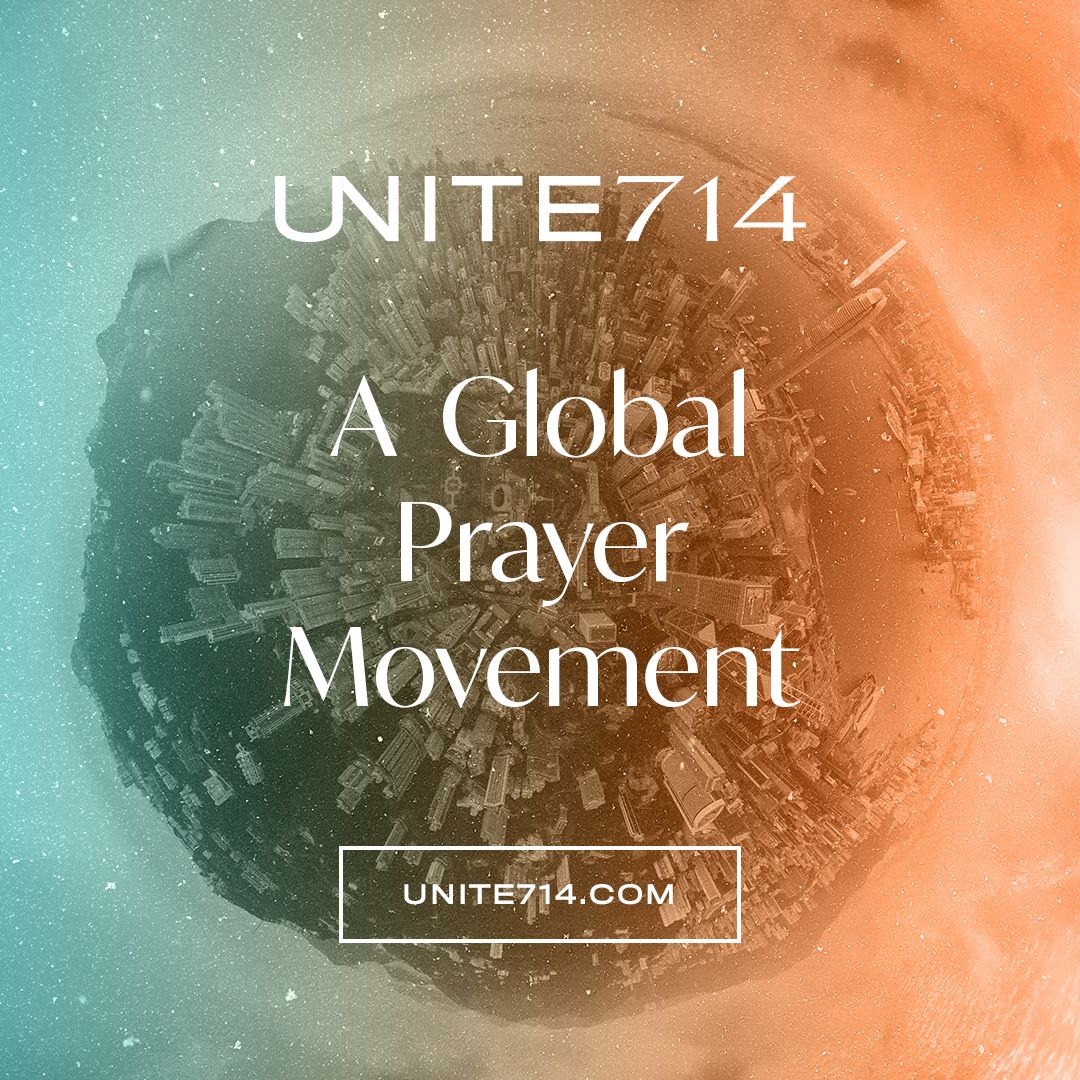 Unite714 Weekly Prayer
To participate in this global movement of prayer, commit to praying at 7:14am and 7:14pm everyday the weekly prayer focus.
March 19th Encouragement
Good Morning Freedom Fam and friends!
Have a great Thursday!
Share this video and invite your friends and family to tune in LIVE this Sunday at 10am!
March 17th Encouragement
Hey Freedom Fam!
Here's some encouragement for your day today!
"𝔸𝕟𝕕 𝕨𝕙𝕒𝕥𝕖𝕧𝕖𝕣 𝕪𝕠𝕦 𝕕𝕠, 𝕚𝕟 𝕨𝕠𝕣𝕕 𝕠𝕣 𝕚𝕟 𝕕𝕖𝕖𝕕, 𝕕𝕠 𝕖𝕧𝕖𝕣𝕪𝕥𝕙𝕚𝕟𝕘 𝕚𝕟 𝕥𝕙𝕖 𝕟𝕒𝕞𝕖 𝕠𝕗 𝕥𝕙𝕖 𝕃𝕠𝕣𝕕 𝕁𝕖𝕤𝕦𝕤, 𝕘𝕚𝕧𝕚𝕟𝕘 𝕥𝕙𝕒𝕟𝕜𝕤 𝕥𝕠 𝔾𝕠𝕕 𝕥𝕙𝕖 𝔽𝕒𝕥𝕙𝕖𝕣 𝕥𝕙𝕣𝕠𝕦𝕘𝕙 𝕙𝕚𝕞."
‭‭ℂ𝕠𝕝𝕠𝕤𝕤𝕚𝕒𝕟𝕤‬ ‭𝟛:𝟙𝟟‬
Also, we wanted to keep you updated with a couple of things:
First, due to increased Density Reduction requirements, we will be moving our worship services exclusively online. So if you haven't already please check out www.freedomny.church today to get acquainted with our website and also bookmark www.freedomny.online.church for our live streaming service. On Sunday, consider inviting someone to your house to watch service with you, or going to a friends house to watch with them! (Maybe even stop and get donuts on the way 😆)
Also, as a result of the above requirement, Adventure Kids and Nexus Student Ministry will be moving their meetings online as well. Look for a Facebook LIVE tomorrow for Nexus Student Ministrydents, tune into the ZOOM group that will be meeting tomorrow.
We are taking the situation day by day, and evaluating our options each step of the way. We will continue to update you here, but we also want to use this space for good news and encouragement so share these posts on your own page to help us spread hope and gratitude during this time!
Blessings!
March 16th Update
We are working hard to comply with the governor's density reduction requirements while still being able to offer a great service to you from home!
Dealing with Discouragement - A Message by Pastor Craig & Jennie
Pastor Craig & Jennie share about how to deal with discouragement while walking through Psalm 42.
They also include some practical resources at the end for you to look into for more help.
Click the buttons below to go to the resources.
Practical Resources for Dealing with COVID-19
Click the links to get to practical resources from local and federal websites, as well as info regarding small business help and unemployment help.