Salvation Army Bell Ringing
Every Tuesday, from 12/01/2020 to 12/22/2020, 12:00 PM - 8:00 PM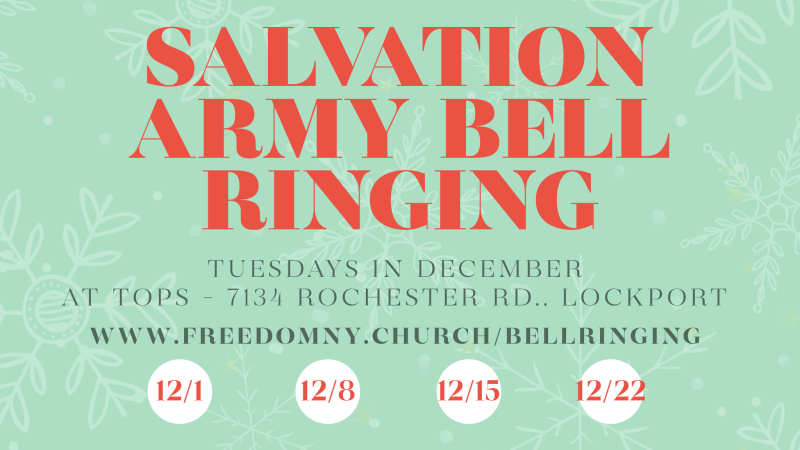 Our yearly Bell Ringing for the Salvation Army will be held at the Tops location at 7134 Rochester Rd., Lockport. Each shift is two hours long (which goes by really fast!) and will include you and one other person. Families may sign up together and have more than two people at the site, but we need, at minimum two people to cover each shift. Upon arrival for your shift, you will relieve the person before you. If you are the first shift of the day, a representative will meet you there with the kettle, likewise if you are the last shift of the day a representative will meet you to take the kettle.
Please register each person separately so that we have an appropriate count of how many people are needed.
Thank you so much for serving in this way this Christmas!