At the Movies & Freedom Kids At the Movies!
Every Sunday, from 07/04/2021 to 07/25/2021, 11:00 AM - 12:00 PM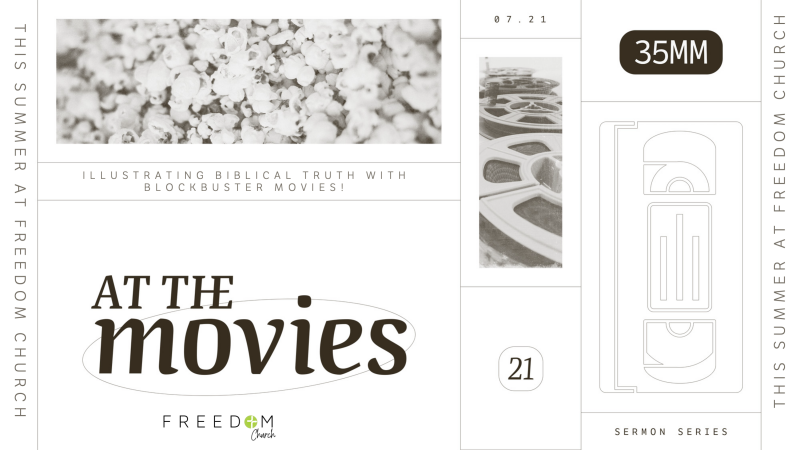 It's BACK!!!!!!
At the Movies is a series like no other. We use Blockbuster Movies to illustrate Biblical truths - yes, we will be watching movies in church! Complete the experience with fun and snacks for a series that everyone will enjoy!
All are welcome to join us for At the Movies this July! Invite your friends and family to experience church like they never have before!
Each week will feature a special snack!
During the 11am service, Freedom Kids will also have their own special At the Movies experience!